Western State is proud to be the first law school in Orange County, California. Being around for more than 50 years has allowed us to educate nearly 12,000 students. Our alumni are well represented across public and private sector legal practice areas, including more than 150 that have been elevated to the bench and about 15% of Orange County's Deputy Public Defenders and District Attorneys.
While we are proud to have supported nearly 12,000 individuals on their journey to a J.D., we know that the elements we instill in our students extend beyond the classroom and impact the broader community. As a law school, we have created our "Principles of Community and Mission" statement to guide our focus to help us address important needs of the legal profession and society as a whole.
Therefore, we are excited to spotlight three of our alumni who have used their J.D. to make a difference in the community.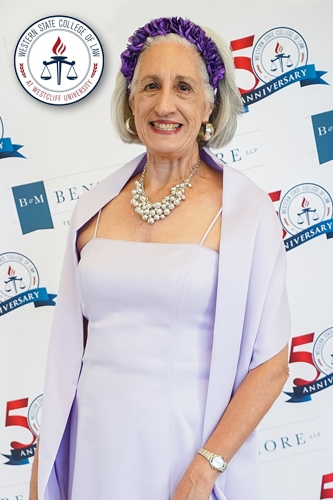 Pearl Gondrella Mann, Class of 1985
WSCL Hall of Fame & Lifetime Achievement Award Recipient
After graduating with her J.D. from Western State, Pearl became one of the first female lawyers in Orange County admitted to the U.S. Supreme Court, U.S. Tax Court and all of California State Courts. Passionate about supporting greater access to justice for the elderly, the poor and the disabled, she has established a successful practice in Orange County that specializes in elder law, conservatorships and estates. She offers pro-bono services and also speaks frequently to lawyers and the public about elder abuse, identity theft, estate planning, diversity and gender bias issues. Her accomplishments earned a Lifetime Achievement Award from Western State and in 2000, she was also inducted into our Hall of Fame.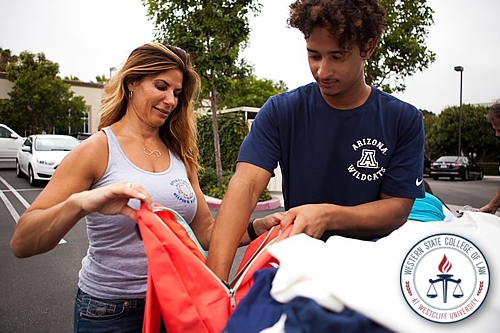 Kimberly Valentine, Class of 1997
WSCL Hall of Fame
Kim has leveraged her law degree to form Operation Helping Hands (OHH), a nonprofit organization on a mission to help the homeless. While homelessness decreased by 17% over the last three years, results from the 2022 Point in Time reported that there were still 5,718 homeless individuals in the county and roughly 3,000 of them are unsheltered. Her foundation not only provides essential hygiene and necessity items to homeless individuals throughout Southern California, but is also rooted in empowering the next generation. OHH works with youth and helps open their eyes to see how fortunate they are and instill the importance of giving back to those less fortunate. In addition, the nonprofit works with Southern California Community Colleges to provide students a monthly housing stipend each year to assist in lifting the stress of housing insecurity so that they can focus on their educational goals.
Jessica Hubbard, Class of 2014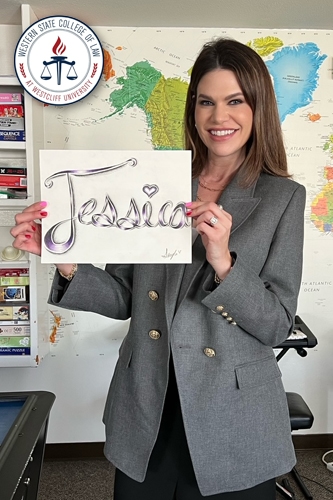 Jessica has dedicated her career to helping those in need. She was recently appointed CEO of Casa Youth Shelter, a 501(c)(3) nonprofit organization located in Los Alamitos, California, providing emergency temporary shelter for runaway, "throwaway", trafficked and abandoned children. In this role, she is inviting a new era of growth, developing programs and strengthening community partnerships. Due to lack of resources, there are thousands upon thousands of abused and neglected children in Orange County and Los Angeles County who will not benefit from social services protective custody; these are the kids that Casa opens its doors to and provides housing and services for their healing. Before joining Casa, Jessica was the Chief Program Officer at Girls Inc. of Orange County, where she helped establish and implement the programmatic vision for the agency and saw its annual provided services jump from 4,000 girls to over 7,000 with over 25 programs.
We are so proud to see our alumni using their J.D. to make a difference in the community. If you would like to share what you have been up to since graduating, let us know!