IRVINE, CALIF. (March 1, 2023) – Western State College of Law at Westcliff University, the first law school in Orange County, California was recently listed as a top school for diversity by Princeton Review and preLaw Magazine. Western State was ranked 6th for most diverse faculty; 7th for greatest resources for minority students and 8th for greatest resources for women in the Princeton Review annual "Best Law Schools" rankings. On the preLaw Magazine Most Diverse Law Schools list, Western State was ranked 7th with an A+ grade–earning a spot on the well-respected list for the 8th time. Since 2015, Western State has been a minority-majority law school with over 50% of its student body self-identifying as students of color. These recent recognitions demonstrate Western State's ongoing commitment to creating and fostering a diverse student body and faculty to enrich the law school experience.
"Diversity is part of Western State's DNA and we are honored to be recognized as one of the top 10 law schools in the country on these prestigious lists," notes Allen K. Easley, dean of Western State College of Law. "Historically, the legal profession has lacked diversity; however, we see enormous value in diversity – not only in the classroom where it helps students understand different cultural perspectives but also as our students graduate and seek to serve the very diverse community in which we live."
Western State's 2022 incoming class is comprised of 55% women, students range from 20 to 45 years old, 58% identify as a minority and 44% are first-generation students. Eight students are citizens of foreign countries, 17 (13%) were born in a foreign country and 17 (13%) identify as LGBTQ+. This class also represents 65 different undergraduate colleges and 35 different majors.
Western State also strives for diversity within its faculty and among its full-time employees, 60% are women and 40% identify as a minority. With Westcliff University's support, Western State was able to increase its diversity scholarships, awarding more than $1.3 million in 2022, and recently announced it will accept the GRE in lieu of an LSAT score to help make law school more accessible by allowing individuals with different strengths to apply—while further expanding the diversity of its applicant pool. These efforts are in line with the American Bar Association (ABA) updated Diversity and Inclusion Center requirements.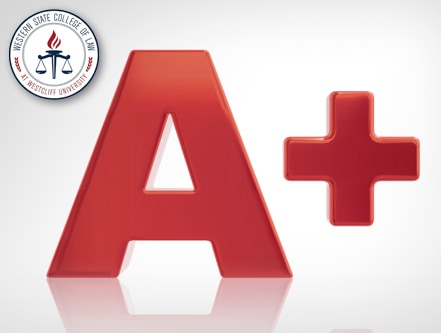 The Princeton Review rankings are derived from surveys of students and administrators. For the greatest resources for minority students and women lists, the student body responds to a survey question about whether all students receive equal treatment by fellow students and the faculty, regardless of ethnicity or gender. To earn the ranking of most diverse faculty, students respond to a survey on whether the faculty comprises a broadly diverse group of individuals. The grading system for preLaw Magazine is based on how each school matches with the U.S. average for Asian, Black, Hispanic, Caucasian and American Indian populations. For faculty, it compares overall U.S. minority percentages with the percentage of minority faculty. Credit is given when a school matches or is higher than the national average.
About Western State College of Law: Western State College of Law at Westcliff University is an established institution with a more than 50-year track record of success and a reputation for producing both successful trial lawyers and more than 150 graduates who have been elevated to the bench. It offers subspecialties within the J.D. program to allow every student to find their niche and develop a unique skillset. Western State was acquired in 2019 by Westcliff University, a private university in Irvine, California offering bachelor's, master's and doctorate degrees. Since the acquisition, Western State has benefited from Westcliff's ability to swiftly respond to market needs by developing innovative specialty programs in real-time. Together, the schools are now fully integrated and committed to providing advanced higher education opportunities to students both globally and nationally. Follow on Facebook, Instagram and LinkedIn.