Western State College of Law Student Testimonials
Kellen Dugan, The Student Community at Western State College of Law
McCall Miller, Why Choose Western State College of Law?
Kevin Khoa Nguyen, Part Time Program at Western State College of Law
L.E. Becker, Special Learning Opportunities at Western State
Lynet' Shigg, Collaborative Learning Experience
Michael Zatlin, Support for Part Time Evening Students
Western State College of Law Alumni Testimonials
Brian Shapiro
Western State College of Law Alumni
Vanessa Klass
Western State College of Law Alumni
Stephen Hendricks, Prof. of Law
Western State College of Law Alumni
Leila Parvic
Western State College of Law Alumni
John Nho Trong Nguyen
Western State College of Law Alumni
Gardenia Montero
Western State College of Law Alumni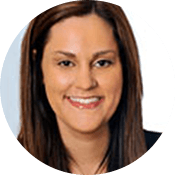 MICHELLE BIRTJA
Class of 2011
Read Michelle's Testimonial
Michelle Birtja is a Senior Counsel at Wood, Smith, Henning, and Berman, LLP, specializing primarily in the field of medical malpractice defense. Prior to joining the firm, Michelle was associated with an Orange County law firm, where she represented plaintiffs in medical malpractice lawsuits.
Michelle attended Western State University College of Law, graduating with an Exemplary Public Service Award and a Criminal Law Justice Center Award in 2011. While at Western, Michelle was chosen to be part of the Year One Honors Program (reserved for students in the top 10% of their class) and she received the Witkin Award for Excellence (the highest grade) in Criminal Procedure. During law school she was a judicial extern for the Honorable Joseph F. De Vanon and a certified law clerk for the Los Angeles County District Attorney's Office, where she adjudicated a misdemeanor jury trial and over twenty-five preliminary hearings. She was a member of the Federalist Society and the Criminal Law Society.
"The practical/hands on teaching approach used at Western, allowed me to step out into the legal field ready to hit the ground running. Western provided a multitude of opportunities to gain realistic experience while still in law school, making the transition from being a student to a practicing lawyer easier."
Michelle was admitted to the California Bar in December 2011.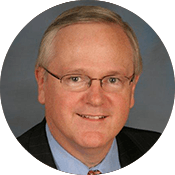 NEIL PEDERSEN
Class of 1988
Read Neil's Testimonial
I am the principal of Pedersen Law, a small 4 attorney Orange County law firm that primarily handles employee rights litigation as well as insurance coverage and bad faith litigation. I am also an Adjunct Professor at Western State teaching Employment Law and Law Practice Management and Technology.
I believe that Western State has always been a school dedicated to practical teaching and preparation of its students for the real world practice of law. Over the last many years, as it has achieved ABA accreditation, it has not lost its focus on practical preparatory education, as evidenced by its truly incredible bar passage rates over the last several years. In Orange County where I primarily practice, it is well respected by judges and other attorneys.
I regularly employ several law clerks from the school, and I take on one or two externs from the school every semester. I have hired several attorneys from the school as well. In addition I volunteer to speak to student groups and classes fairly regularly. For the last five years I have been teaching as an Adjunct Professor. For a few years I was a member of the WSU Alumni Association and I am presently a member of the Dean's Counselor's.
Do not wait to figure out what you want to do after law school until you take the bar. From the first day of school, start looking for the area of law that gets you excited. Reach out to firms or agencies that do that area of law and extern or law clerk in them. Attend events with attorneys and start making contacts. If you do all of this, you will not have to settle for any job that comes along, but instead you will be proactively getting what you want.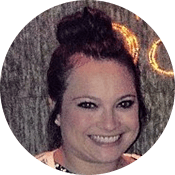 VANESSA KLASS
Class of 2015
Read Vanessa's Testimonial
Hometown: Bakersfield, CA
Undergrad: California State University, Fullerton, '12
College Major: Political Science
Student Orgs: SBA Leadership
Other Law School Activities: Studied Abroad at the University of Oxford; Honors Dean's Circle, Law Review
I'm Vanessa Klass and I graduated from Western State in May 2015. I am originally from Bakersfield, California, where I was a gymnast my whole life. Because of gymnastics, I earned an athletic scholarship to Cal State Fullerton where I was a member of their Division I NCAA Gymnastics Team. During college, I interned in Washington D.C. where I was inspired by the behind the scenes work I saw from attorneys at the Capital and other Departments. Thus, I chose to go to law school because I wanted to be a part of preserving and making the laws of our great nation.
I started law school immediately out of undergrad. Since I was a student-athlete my entire life, my main focus was always on athletics such that I had no idea what to expect. On the other hand, because I was a student-athlete, I was trained in how to manage my time and understand the need for hard work and discipline to succeed, which is crucial in law school.
However, unlike gymnastics where my hard work was matched with talent, I had no talent in law school. Absolutely nothing came easy for me. In spite of this, because of our amazing faculty at Western State and their desire to support us and help us succeed in reaching our full potential, I was able to make it through. Not only did I make it to graduation, but I also, achieved above and beyond what I ever thought I could.
When I think of Western State, I think of the school of opportunity. I did not come in with a scholarship. However, I was able to earn a scholarship and became part of the Honor's Dean Circle. Being a part of the Dean Circle was such an honor to me because after my first year of law school, it seemed like an unmanageable task. I could not have done it without the great environment Western State provided me. I am so grateful for the camaraderie among upperclassman, my classmates, and our professors who helped me understand and improve my weaknesses and grow my strengths to aid me in becoming the best I can be.
In addition to earning a scholarship and making it onto the Dean's Circle, I also won the Law Review Write-on competition, which allowed me to become a member of our law review association. This achievement was unthinkable my 1L year. Legal writing was one of my worst classes. But being able to improve my writing to make it on law review gave me the confidence necessary to compete in the legal field.
I am so blessed and thankful that I chose to go to Western State because it has provided me with so many opportunities and so much fulfillment that I will carry with me throughout my legal career. If anyone ever has any questions or seeks advice, please feel free to reach out to me at: Vanessa.L.Klass@gmail.com.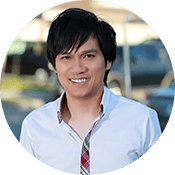 KEVIN KHOA NGUYEN
Class of 2015
Read Kevin's Testimonial
Hometown: Redondo Beach, California
Undergrad: University of Southern California '97
College Major: Gerontology
Student Orgs: SBA Vice-President; SBA Chief Communications Officer; Editor in Chief, The Precedent (Newspaper of the SBA)
Other Law School Activities: Law Review, Technical Editor; Trustees Scholarship; Honor Roll; Public Service Award; Dean Maryann Jones Achievement and Leadership Award;
Legal Field Experience: Legal Aid Society of Orange County
I immigrated to the United States from Vietnam in 1989, and received my Bachelor of Science in Gerontology from USC in 1997. I became a teacher with the Los Angeles Unified School District in 1998 and California State University Dominguez Hills in 2007, specializing in Adult and Alternative Education. The individual and structural challenges my students and their families faced helped inspire me to pursue law. My involvement in the Vietnamese-American community as a volunteer teacher and mentor and as a concert and recording artist (under the name "Kevin Khoa") also brought me in daily contact with issues faced by immigrants and other minority groups, as did my work with Sky World Entertainment, Inc., a concert production and management firm I co-founded that specializes in developing and showcasing young artists from around the world.
I chose Western State because of its strong Business and Immigration Law curriculum and because it is the oldest law school in Orange County, with the largest alumni network, and consistently achieves among the highest bar pass rates in California. I was also impressed with the personal attention from the staff when I was deciding which school to attend — a level of care and commitment that continues to this day. Western State is one of those rare institutions where everyone knows your name. Law school is not easy, to say the least. For me though, the accessibility of our professors and their willingness to help us until we get it makes all the difference! While many of the professors at Western State are well known leaders in their fields, they have always been available to meet with me privately or with my study group to offer whatever help we need. I benefited from this sort of academic and personal support many times, especially during my first two years!
The commitment of Western State faculty and staff to promoting social justice and ethical behavior within the legal, public, and business arenas also sets Western State apart in a way that is both inspirational to students and extremely valuable to our alumni and the communities they serve. Interacting with faculty and staff in my role as editor of the school newspaper and representing the students as SBA Vice-President has given me the privilege to get to know almost everyone at Western State. The more I learn about what they do inside and outside school, the more I see what incredible opportunities there are for people with passion and purpose to use the tools offered here to make a meaningful difference in people's lives.
The combination of practical skills training, exam preparation, and rigorous legal analysis at Western State also prepared me to handle actual client intakes and write-ups for the Legal Aid Society of Orange County. The attorneys there frequently comment how well-prepared Western State students are to get right into the mix and deal with a wide range of real life legal issues.
Perhaps most surprising to many incoming students is the incredible spirit and camaraderie of the student body. Whether it's sharing class notes, discussing legal issues, lifting your spirits when you look tired or confused, or noticing your new outfit or haircut, the students here are in it together. The academic and administrative approach and culture at Western State guides and encourages us to work collaboratively to develop what we need to succeed. The quality and number of close friendships I've developed here is extraordinary, and I can't imagine doing as well as I have without their support!
I look forward to meeting or speaking with new or prospective students interested in learning more about my experience at Western State, and I encourage you to contact me any time, contact@kevinkhoa.com!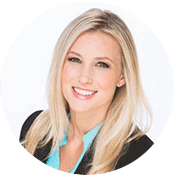 CYNTHIA FLYNN
Class of 2010
Read Cynthia's Testimonial
Since graduating in 2010, I am running my own firm, Hackler Flynn & Associates. I currently have 8 employees and my firm focuses primarily on employment law, commercial litigation and corporate law. I love going to WSU events and keeping engaged with Western State. In fact, I've hired two WSU law students to help me with my practice.
My advice: Network as much as you can and have fun with it, who you know is almost more important than what you know. Also, have realistic expectations when you come out of law school. You may not have your dream job when you graduate but it will provide you with the skills and knowledge you ultimately need to advance in your career so try not discount it because it isn't perfect. I'm not suggesting you take any job, but if it starts you in the direction you ultimately want to go, seriously consider taking it. I know I did and now I look back on the path I took and even some of the most random jobs, networking events, and internships, have led me to amazing opportunities and invaluable contacts that I would not have had otherwise.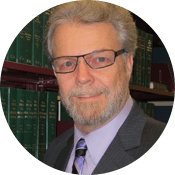 Read Steve's Testimonial
Undergrad: California State Polytechnic University (Cal Poly), Pomona, '77
College Major: Business Administration / Information Technology
Student Orgs: Criminal Law Association (President), OutLaw (Founding Member), Environmental Law Society (Founding Member), SBA Public Service Committee (Chair), Public Interest Law Foundation
Other Law School Activities: Law Review (Managing Editor), ABA Mock Trial Team, Distinguished Scholar (Criminal Law Practice Center), Certificate of Exemplary Public Service, Dean's Circle
Internships/Externships: Legal Aid Society of Orange County, Law Offices of Jack M. Earley
Legal Field Experience While At WSCL: Law Clerk in three O.C. law firms. Experience in legal research, drafting pleadings & motions in complex civil litigation; E-discovery; habeas corpus; insurance & construction defect litigation.
Earning my J.D. at Western State was the best decision I have made in many years. The curriculum was challenging but also very rewarding, and it thoroughly prepared me to pass the California Bar Exam on my first attempt and layed a solid foundation for my career in law. It was also far more enjoyable than I'd expected.
When I first considered law schools, Western State stood out due to its large alumni network and high Bar pass rate. Once enrolled, however, I found that these practical factors paled in comparison to more subtle dynamics. Western State's culture is wonderfully encouraging and supportive. The faculty is student-focused and readily available through office hours, e-mails, etc. – far more accessible and helpful than at my undergraduate school. More importantly to me, Western State students are mutually supportive – you won't find the aggressive, cutthroat, "Paper Chase" culture that pervades some other law schools. Western State has become a second family to me.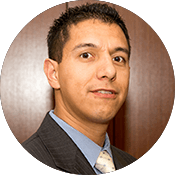 GUILLERMO M. TELLO
Class of 2011
Read Guillermo's Testimonial
I am an Associate at international labor and employment law firm of Ogletree, Deakins, Nash, Smoak & Stewart, PC. My practice is primarily focused in representing management in both litigation and advisory matters. As member of Ogletree Deakins' litigation, unfair competition and trade secrets, and construction law practice groups, the matters I handle are wide ranging – from claims filed under FEHA for alleged discrimination, harassment, retaliation, and wrongful termination; whistleblower retaliation claims; claims for violations of wage and hour laws, including class-actions and representative PAGA actions; to defense of contractors in contract claims or prevailing wage claims; and defending and prosecuting trade secrets claims.
I am very proud of Western State's standing in the legal community. Throughout southern California one cannot avoid running across highly esteemed Judges, Arbitrators, Mediators, and Attorneys all of whom are proud Western State alums. The success of Western State's alumni can largely be credited to the school's ongoing commitment to the success of its students and alums. I am also particularly honored to now have the opportunity to return to Western State as adjunct professor. I take great pride and joy in being part, albeit a small part, of Western State's commitment to excellence. So to all current students: take full advantage of everything Western State has to offer – an excellent education, guided by an excellent faculty and staff, and an incredible network of successful alumni.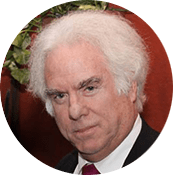 JEFF WITJAS
Class of 1979
Read Jeff's Testimonial
Hall of Fame
Senior VP Talent Agent, APA
"I'll always remember graduating with my JD degree from Western State while working while working full time at the William Morris Agency."
What is your favorite memory of your time at Western State?
I'll always remember graduating with my JD degree from Western State while working while working full time at the William Morris Agency. I would travel from Beverly Hills to Fullerton on the I-5 in traffic 2 nights a week….Got home by 11:00pm….Studied, ate quickly and got a few hours a sleep to start over again the next day……I still have the photo of my J.D degree being given to me by Dean Boas.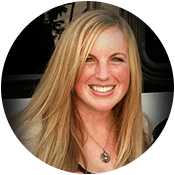 MCCALL MILLER
Class of 2015
Read McCall's Testimonial
Hometown: Rockford, Minnesota
Undergrad: University of Saint Thomas
College Major: Political Science
Student Orgs: SBA, The Precedent, Intellectual Property and Technology Law Society, Criminal Law Association
Internship/Externship: In Spring 2015, I worked in the Gang Unit at the Orange County District Attorney's Office.
Legal Field Experience:
Before law school, I worked at a law firm in Minnesota (Meyer & Njus). Meyer & Njus is a multi-state law firm specializing in consumer collections, wills and trusts, consumer litigation, and personal injury. When I moved to California and began law school, I worked at a legal office that dealt with and filed mechanic's liens (CRM Lien Services). During my second year of law school, I earned a position at the Nevada State Legislature as the Journal Clerk for the Assembly. At the legislature, I wrote the Assembly's Journal based on Assembly floor session, and I participated in research for the Assembly and Senate bills. I then worked at the Orange County District Attorney's Office during my last semester of law school. There, I drafted legal motions and briefs, conducted legal research on various issues, and even wrote an opposition to a defendant's motion based on newly discovered evidence that was directly used at a hearing. Since graduation, I have clerked for two civil litigation firms while studying to pass the Bar exam.
Two Biggest Positives about Western State:
Western State's Introduction to Legal Methods (ILM) program is extremely helpful for entering students. As a 1L, students do not know what to expect or even how to study for law school, and this program teaches entering students how to succeed. Most importantly, the ILM class teaches entering students how to master a law school exam. Western State's size is very beneficial to students. The class sizes are small, which means the students are more engaged and the professors are more available and willing to answer students' specific questions. Also, because there is a smaller student body, the faculty and staff get to know each individual student and can usually pinpoint in what area the student needs assistance. For example, the Career Resources Department personally assists each student with writing and finalizing resumes and cover letters. When I was applying for an externship, Career Resources sent emails to remind me directly when applications were due and when my interviews were scheduled. The students and staff of Western State are all part of a tight-knit community; I would not have made it this far without my Western State family.
Best Experiences I've Had:
Public Service Week was my favorite time of the semester. It was great to see all of the Western State students and staff volunteering and working hard together to reach our public service goals. It is the week our Western State family is the strongest, and the week we see the most students on campus at one time supporting one another as well as the surrounding community. During Public Service Week, the school participates in community service activities such as the 5K Race for the Cure, various mentoring programs at local high schools, the Red Cross Blood Drive, park clean-ups, and events at the Orangewood Children's Home. It is a very rewarding week for those who participate.
The class that was very beneficial in a practical sense was my Criminal Pre-Trial Practice class. Each week, the class progresses further through the pretrial process. On day one, we worked on meeting clients and client interviews, and each class thereafter we moved forward through pretrial phases. The students in our class practiced writing and submitting various pretrial motions every week, and then were given the opportunity to orally argue those motions in the "courtroom." The skills we practiced included discovery requests, depositions, arraignments, bail hearings, and more. I believe this class prepared me and gave me more confidence for my first day in court. Criminal Pre-Trial did not just teach me to know the law, it also taught me how to apply and practice the law.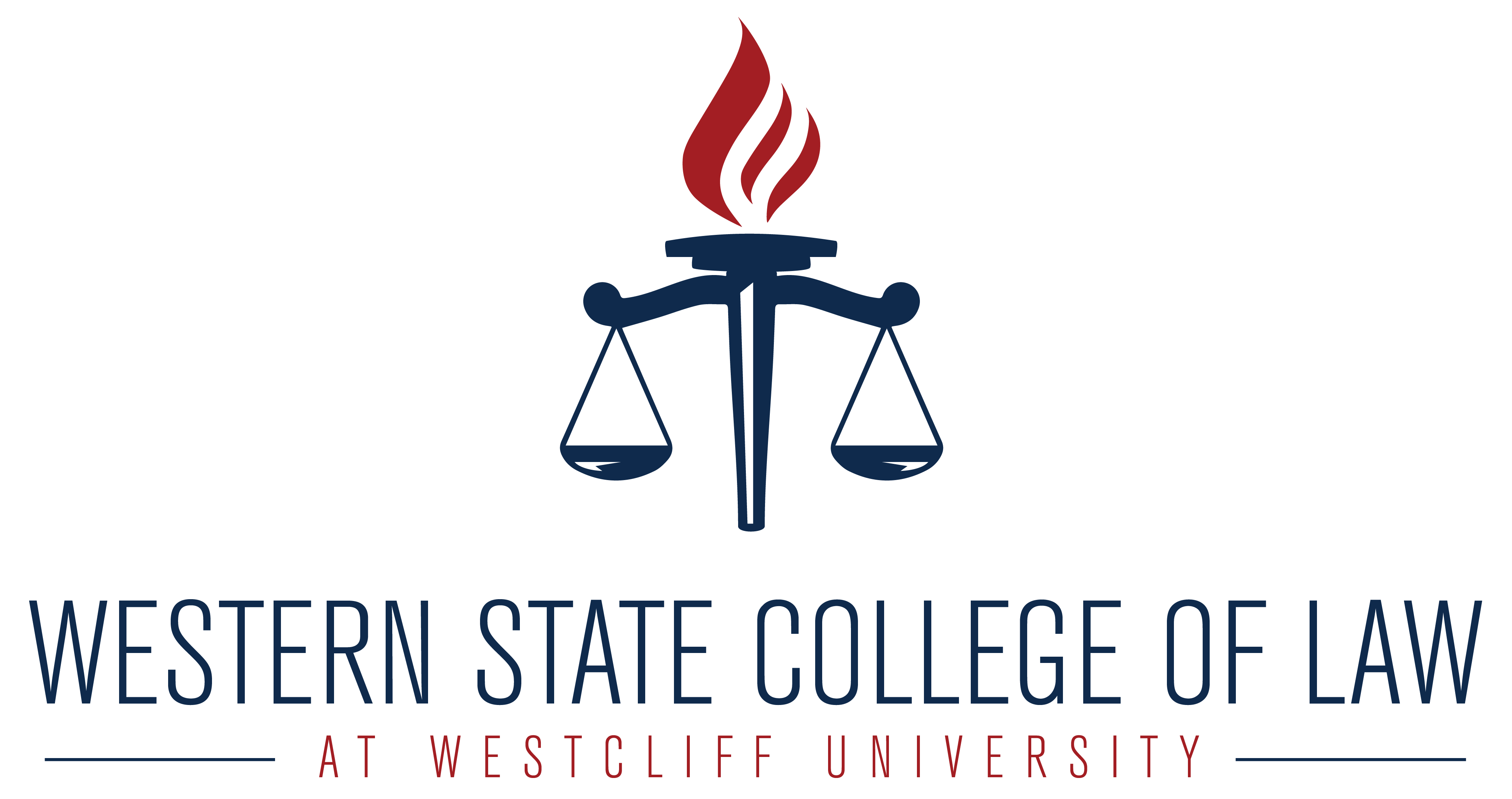 Founded in 1966, Western State College of Law is the oldest law school in Orange County, Southern California, and is fully ABA approved. Western State College of Law's 11,000+ alumni are well represented across public and private sector legal practice areas, including 150 California judges and about 15% of Orange County's Deputy Public Defenders and District Attorneys.
Programs, credential levels, technology and scheduling options are subject to change. Western State College of Law at Westcliff University, 16715 Von Karman, #100, Irvine, CA 92606 © 2020 Western State College of Law. All rights reserved. Our email address is materialsreview@staging.wsulaw.edu.
See wsuprograms.info for program duration, tuition, fees and other costs, median debt, salary data, alumni success, and other important info.